When the US entered World War I, the country was not fully prepared. Our Army had to be mobilized, expanded, and trained; our Navy was considered the world's third largest. The officer who led the Navy in Europe, Rear Admiral William E. Sims, had a reputation as a reformer and brought his leadership experience across the Atlantic. Recognizing that many American soldiers and sailors were of Irish or German heritage, he anticipated tensions among the newly allied forces. In a canny diplomatic initiative, Sims used the "great American pastime" of baseball to demonstrate the unity of America with the English and French forces.
Our March speaker, David Kohnen, Ph.D., Director of the Hattendorf Center for Maritime Historical Research at the Naval War College, brings the story of how baseball played a key role in military relations as America entered the war. Dr. Kohnen earned his PhD with the Laughton Professor of Naval History in the War Studies Department at the University of London (King's College London). A prolific author and editor, his current book, "Two Kings and a Navy: U.S. Navy Admiral Ernest J. King, the Anglo-American Special Relationship", and the "Fifty Years War at Sea, 1901-1946" will be published by the Naval Institute Press.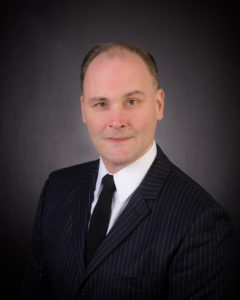 Dr. Kohen also has contributed to award winning historic warship exhibits and remains involved with historic preservation efforts surrounding the former German submarine U-505 in Chicago and the battleship USS Wisconsin (BB-64) in Norfolk, Virginia. As a U.S. Naval Reserve sailor, he completed two deployments in Middle Eastern waters, two ashore in Iraq, and one supporting landlocked operations in Afghanistan. He also serves as the Officer in Charge of the Reserve Faculty supporting the Executive Programs at the National Intelligence University in Washington, D.C.
Reservations must be received by 5 pm Friday, March 9.
Call Scott Seaback at 401-413-6277 or email him at scott@ritemps.com.
TIME: 5:30 p.m. (social hour); 6:30 p.m. (dinner followed by program)
FEE: $20 including dinner (traditional Irish corned beef dinner; zeppoles for dessert)
LOCATION: Varnum Memorial Armory Museum, 6 Main Street, East Greenwich, RI