At the Varnum Memorial Armory Museum, we have artist Frank Quagan's rendition of "Varnum's Black Regiment", the integrated 1st Rhode Island Regiment formed during the American Revolutionary War.
James Mitchell Varnum was an early proponent for freeing enslaved people in exchange for their service. It is said that he largely is responsible for convincing General George Washington to support the policy.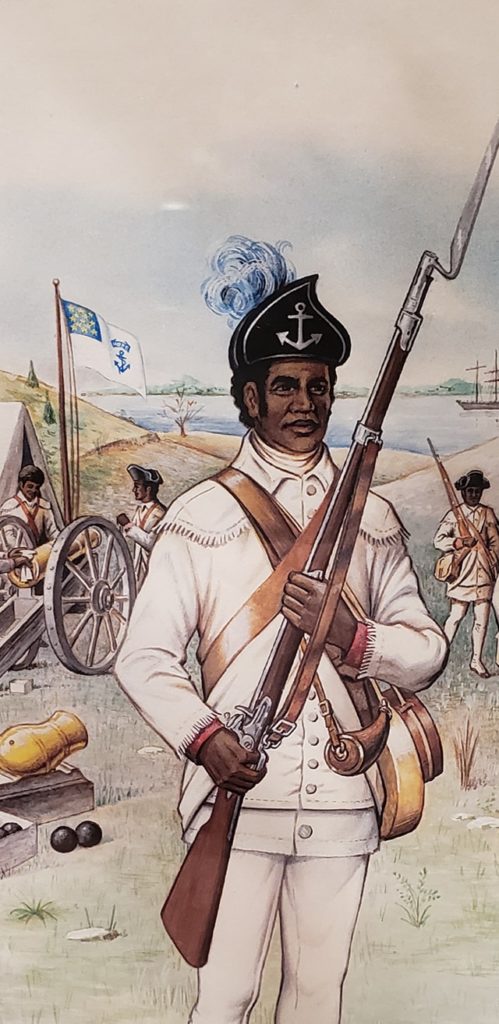 ---
Join the Varnum Continentals for $50!
At only $50 per person annually, membership keeps you in the Varnum loop and supports our efforts to preserve U.S. history and educate the public. Members get a monthly newsletter and can also attend our monthly dinner programs that feature authoritative and engaging speakers on historic and military topics. CLICK HERE TO JOIN NOW!
---
---
Make a Donation!
We're a private nonprofit organization receiving no state or federal funding. We depend on your donations to support out valuable work to preserve U.S. history and support our two museums. MAKE A DONATION TODAY!
---